We have developed a Community Safety Toolkit which builds on strengths and skills within Indigenous communities along the Highway of Tears and supports solutions for identifying risks and creating safety.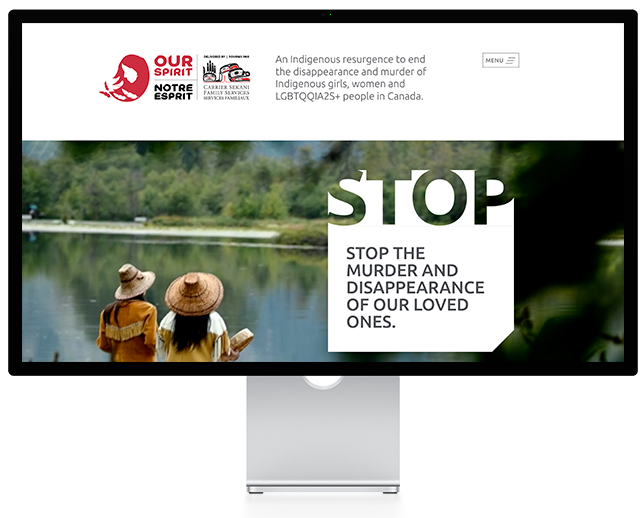 The original Highway of Tears Community Safety Toolkit included fourteen resources to promote community safety and increase education and awareness in many areas, including: violence against women, personal safety, addiction, community violence as well as specific resources targeted at empowering men to stand up against violence.
Community Safety Training has occurred in several communities along the Highway of Tears and from the feedback we gathered from evaluations of Indigenous attendees and trainers at community safety planning sessions, we have been revising the Community Safety Toolkit into a national resource.
Our revised National Community Safety Toolkit will be shared in Indigenous communities across Canada in person and on our website called Our Spirit, to be launched in 2022.
This website's purpose is to educate the public about our work. We connect with families of murdered and missing people along the Highway of Tears, participate in media events and continue to attend and hold awareness and memorial vigils, walks and ceremonies and other work towards ending violence towards Indigenous women along the Highway of Tears and across Canada.
Development of the Highway of Tears Community Safety Toolkit was made possible through a generous contribution from the Civil Forfeiture Office in partnership with the Victims Services and Crime Prevention Division of the Ministry of Justice.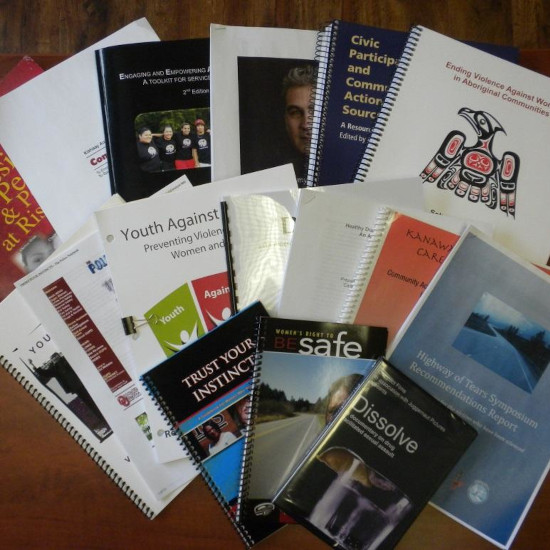 A picture of all of the resources included in the Community Safety Toolkit.